Do you want to meet us at EuroTier?
Let's discuss how your business can benefit from DanBred genetics
Schedule an appointment at EuroTier …
… and let's talk about the potential benefits of DanBred's solutions. We will contact you to lock in the details.
At DanBred, we offer a wide range of solutions within pig production and breeding that help our partners utilise the full potential of their business – but which solutions are the right match for you and your business?
Let's discuss it in person at EuroTier in Hannover from 15-18 November 2022.
We welcome you at Stand E07 in Area Hall 15 with informative and inspiring materials – ready for a chat about your possibilities for utilising DanBred pigs and genetics.
Fill out the form, and we will contact you to set up an appointment. We hope to see you!
.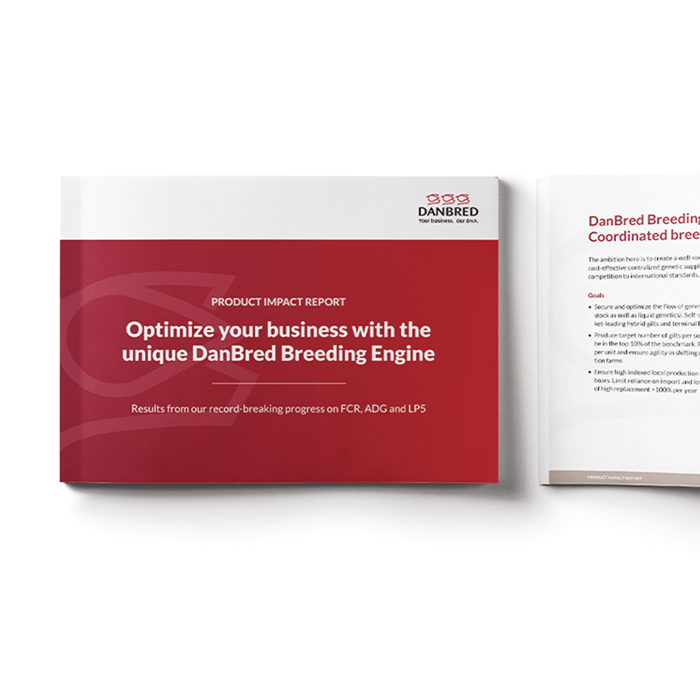 Discover improved productivity – and genetic and economic progress
Download our report on the DanBred Breeding Supply Chain and see the results of our record-breaking progress on feed efficiency, growth rates, and vital piglets..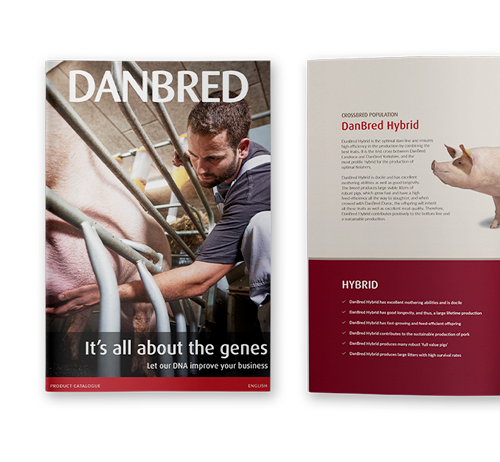 Gain economic advantage over competitors
Learn all about our breeding programme, world-class genetics, and service solutions – and see how DanBred makes it possible to produce the highest quality of pork with the lowest production costs.